Document Types for Files
Among the different types of attributes for a Data Structure in Arkeyva, we have the File attribute, which allows attaching documents of any nature. According to the quantity and types of files to be attached, it is necessary to establish the Document Type.
The use of Document Types in attachments brings several advantages, such as:
Document categorization.
File indexing.
Files Organization.
Qualification of the information contained in the files.
This way, searching for documents based on categories or other combinations of indexers is much easier. And document management becomes simpler and more agile.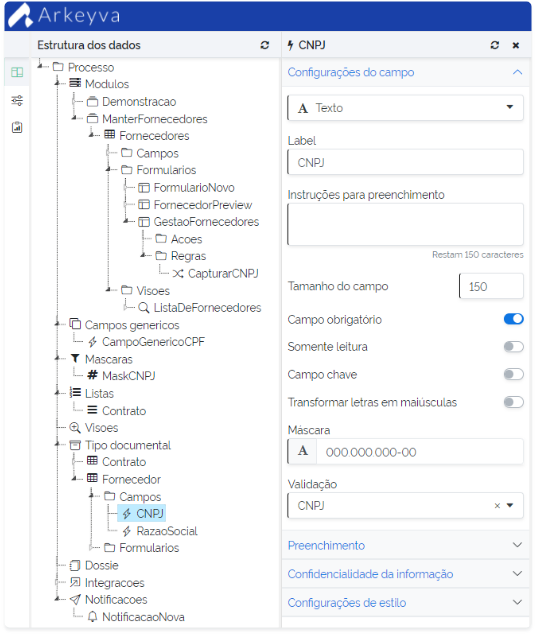 Document
The objective is to allow the user to generate a standard document with information obtained, for example, from a Form, being possible to create certificates, vouchers or any other type of file based on a template.